Working in Executive Search as a Millennial
Close to a year ago at the age of 25, I started working for Lens, Executive Search. A business which by nature focusses on sourcing senior specialists and managerial positions. At first I thought by myself 'What on earth did I say yes to! How am I supposed to have a serious conversation with someone so much more experienced? And are they even going to take me seriously?'
The nature of the work and the mix of senior and junior profiles here at Lens regularly makes for interesting conversations and discussions about 'Millennials'. Do our 'Millennial' candidates truly misperceive the world? Or is it the current majority of the workforce that is just reluctant to change?  Being a 'Millennial' myself, in brackets because this label is often misused and for some has a negative load, I won't be answering these questions. But I will shine a light on how I think about my career and how I experience a junior role in a senior playing field.
Therefore, a little background, prior to my work here at Lens I've lived abroad for four years. At first, I did a Masters in Austria, while studying I got intensively involved in an international youth movement where I gained practical experience in mainly project management. I've served on the local board as HR director and as president after which I served as president on Slovenia's national board. Being part of this huge international network AIESEC, I've spent these years in a very diverse environment, with likeminded peers that effortlessly work towards a better world every single day. Not a single factor, e.g. educational background, age or gender, defined what you were capable of and which leadership positions you could fulfill. It was during these years that having a master's degree, became seemingly less important for my career. And I was convinced that practical skills and ambition are of far greater value. Even so I was under the impression that at this point in time everybody thinks like this, which was true within the ecosystem I had developed myself in over these years.
Fast forward working for almost one year in Executive Search I've learned that this seemingly meaningless degree, is of tremendous value throughout your career. Our clients are not interested if you have scored an A on economics. Having a master's degree much rather proves you have a certain capability to think strategically, analytically and conceptually. And therefore, very often having an academic degree is still a requirement for many of the roles Lens mediates in. I often hear that 'Millennials' are lazy and instead of focusing on their career they prefer to work less and enjoy all kinds of other activities aside.  In my personal opinion something that suits the spirit of the age. Which for me not at all means that we are lazy. In fact, we are the highest educated generation there is.
What we don't often talk about in this senior playing field is the regularity in which we receive resumes that wrongfully state the succession of an academic degree. I understand the frustration, knowing you have the capabilities, just not the certificates to prove it. But to lie about it!
I'm a true believer that the job market will rapidly change in the next five years. With the current trends we see that the lack of tech talent will only increase. Something that is not manageable with tech talent delivered by the regular educational institutions. We will have to upskill and reskill our workforce. And maybe this does mean that practical skills and proven strategic, analytic and conceptual skills become more important than the certificates that speaks for you. Just like it's not said that those 'lazy millennials' will not start to work more when their baby boom parents finally get to enjoy retirement. Or maybe they don't need to as the highest educated generation might as well have outsourced it all to robots.
As long as you have ambitions and skills and you are a bit forward thinking it doesn't really matter how the job market will develop you will be able to navigate these waters! Something Lens happily supports you with.
Any thoughts on this blog post? Problems attracting and retaining Millennials within your organisation? Or looking for support to navigate these wild waters of the current job market? Please get in touch with me.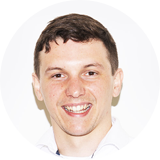 Consultant at Lens, Executive Search
hello@lens.careers or +31 20 462 30 60