Gender Pay Gap – Alive & Kicking!
After reading the annual reports of the World Economic Forum and Eurostat regarding the Gender Pay Gap and the disappointing progress apparently being make, Eline Joseph and Wilma Rossieau from Lens, Executive Search decided to dive into this subject. Is it true that our female candidates earn less than their male counterparts and how can we explain this and what role do we, Executive Search company play in this respect?
We conducted personal conversations with females in our network who work as independent Consultant, Psychologist, HR Business Partner and Senior Executive in the Retail, FMCG, Manufacturing, Healthcare and Insurance industry. Our goal is to gain insights and make a qualified judgement on what really happens on the work floor that could possibly explain the pay gap. First a few starting points:
1. Successful organizations have women in their boards. Various studies in the past showed that companies with sufficient diversity on top executive levels generate sustainable better results than organizations with predominantly male or single ethnicity members in the board.
2. 'The ability to connect' is currently the most important competence for top executives and even conditional for generating innovation. The ability to connect has therefor become equivalent to profitability and is generally seen as a predominantly 'female' quality.
Further to the subject of diversity -read the blogpost of Paul Battye we feel that the gender pay gap is a symptom of the same disease. Now let's face reality by looking at the quotes we gained from the conversations we held.
First some quotes confirming the gap still exists:
"From a hiring perspective, I see a lot of salaries through the candidates I interview. It's interesting to see the discrepancy between males and females interviewing for the same role and their salaries. In most instances, woman's salaries are lower, so they are negotiating from a lower starting point."
"Independent Consultants frequently have to pitch for new assignments. Afterwards in most cases it appears that female consultants offered a lower fee than their male counterparts."
It is generally claimed that woman earn less because of their poor negotiating skills. Our respondents gave the following statements:
"The other day I heard someone say that for woman, asking for a pay raise is the same as talking about sex."
This shows how awkward the whole subject apparently still is for woman. One of our respondents explained us the different psychological frames men and women use in the way they act and communicate:
"Woman act from a solidarity frame: I care for you, you care for me. In this frame, you don't ask for things, you expect things. If woman excel in something, they expect this to be seen and rewarded. Men function from a more autonomous and competitive frame. They take themselves as a starting point and ask for the things they feel they deserve."
Apart from not asking for a pay raise, ignoring the salary topic at all during informal chats at work does not add to a confident attitude towards one's salary position:
"During all the years I was active in the corporate world, I never had an informal chat with a colleague about salary."
"Ever since the beginning of my career, male colleagues earned more money. The strange thing is that it never bothered me enough to take action upon it."
"It strikes me that men always know exactly where they are in the salary scale and how much more they can still get before reaching the top end of the scale."
"During my career I was always happy with my promotions and never felt the need to negotiate my salary. It was when I was promoted from B- to C-level that I learnt about the huge salary differences and became aware of pay differences at all."
"Men always compare with each other. They are capable of going to the pub, open their bonus envelope, compare, and have a drink afterwards."
Clearly when you do not benchmark yourself, it is very difficult to determine your own market value and by consequence will depend upon others to do so. Even when women do benchmark themselves and find out they are way below their male counterparts, a type of social fear prevents them from taking action:
"When it came to light that my male peer Regional Directors were making considerably more than me, I didn't feel I could say anything without there being backlash as seen as knowing sensitive information and being labelled as someone wanting money more than anything."
"I see woman as not negotiating as hard as men. We don't want to appear money hungry and pushy and men are mostly in senior leadership roles."
Woman tend to be very demanding to themselves and to their environment and in doing so they lose sight of their own strengths and qualities which make them special:
"If her experience and background don't match all of the requirements for the job, woman either don't apply or feel they have less leverage to negotiate more money."
"Woman usually feel they should master something very well before they use this quality to their advantage. Men bluff their way in."
"Female Consultants tend to be too considerate to their client counterparts. They are very demanding for themselves, feel they should really deliver and add value."
"To be hands-on and at the same time take people with them in a change process is a quality I see in particular with female managers. Woman should value and present this quality more firmly."
In our next blog we zoom in on the actual negotiating process and the fact that woman seem to be less interested in their prime salary.. Reactions to this article are very welcome. We are interested in examples and stories showing how employers and employees handle pay differences and what they do to ensure for new generations, this phenomenon belongs to the past for good. We invite other parties to help us to extend our research, finding out differences between industries, functional areas and age categories.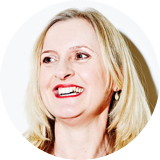 Wilma Rossieau is involved in search for positions in healthcare consulting, business development, market access – and quite a few med tech start-ups.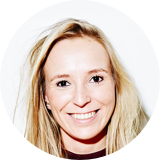 Eline Joseph recently joined Lens, after finishing my Master's degree in Culture, Organisation and Management at the VU University here in Amsterdam.